Flash keyboard is a fast Android keyboard with multi-language support. It provides massive skins, emoticons, emoji, stickers, and you can even make your own unique sticker to make your typing experience more fun.
This is an alternative Android keyboard that's sold on the official Google Play store. Flash Keyboard has been installed more than 50 million times, and it's once again available after Google Play deleted it for a short time.
---
---
Download Flash Keyboard App:
Here are the steps which you can follow to access your application easily: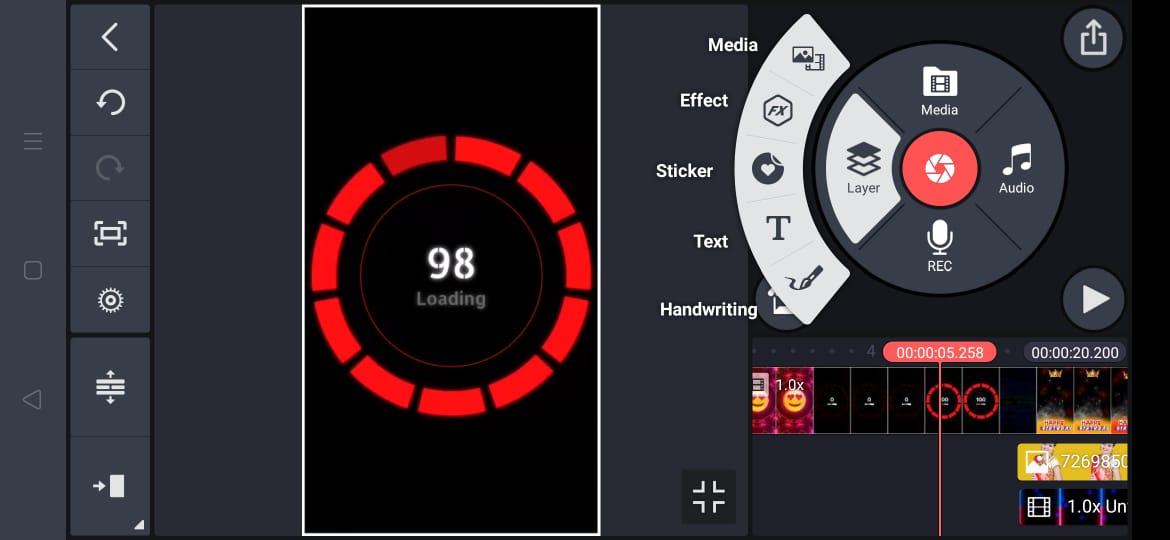 Open Google App Store
In the search, icon provided just type the app name.
Tap on the free Flash Keyboard download.
It will be downloaded and would be installed easily as it would be taking a little time to do so as the file is not very large.
Once the file is downloaded, it's ready for use.
---
---
Features of Flash Keyboard:
Enjoy with 400+ Emojis, smileys.Emojis and smileys are adaptable to all social apps, and will auto change into simple patterns typing in text boxes.
Download your favorite sets, then you could find them on your keyboard.
Customize photos with stickers.
Provides free templates for you to enjoy the fun of making GIFs.
Fancy keyboard skins.
Change themes for free which we will constantly provide.
Auto-corrections and Word Suggestions.
It also supports Word completion suggestions and next-word prediction.
Flash keyboard values your privacy.
---
---
How does Flash Keyboard work?
You can select languages for the app's dictionary, there's a variety of skins to choose from, and like every keyboard, you have access to emojis. With the emoji thing, most keyboards give you a quick selection of commonly used emojis and you would probably need to download additional emoji packs or an emoji keyboard.
With Flash Keyboard, you get a very large selection off the bat. As a matter of fact, there's too many emoji. Also, stickers are available which basically function the same way as emoji. If you're into "sprucing up" your texts then Flash Keyboard's got you covered. You are also able to turn your own pictures into stickers if you'd like.
---
---
Permissions Required For Flash Keyboard App:
Device and app history – sensitive log data and running apps.
Identity – the app can read the accounts and contacts on your device.
Location – the precise GPS/ Network location of your device.
SMS- the app can read your SMS texts.
Camera – Flash keyboard can take pictures and record video with your smartphone's camera.
 Flash Keyboard – Emojis & More 1.0.10102.1223 app requires permissions on your android device.
---
---
How to Avoid Data Collection In The Google Play Store?
Flash Keyboard was a very popular in Google Play, which proves that even big name apps can turn out to be malicious. Don't trust someone just because of their big name. Before installing an app, check the permissions set by the developers. If an app wants access to parts of your phone that have nothing to do with its functions (a.i. Flash Keyboard wanting access to your Camera), then it's wise not to download it. Remember that this kind of data collection can only happen with user consent.
---
---
Review of Flash Keyboard App:
when you're looking at keyboards it's hard to really expect anything groundbreaking or unique. It does its core job of allowing you type or text perfectly, but regardless of the orientation of the mobile device, it takes up a good amount of the screen.
Flash Keyboard also suffers from a lack of languages available, but most keyboards do outside of saying SwiftKey. There's nothing wrong with a keyboard having too many emojis, but it doesn't add much outside of personalization options for messages. Outside of those three, this is a good dependable keyboard.