This is a fantastic quick guide to create lyrical video with colourful effects, here the special thing is we have created on black screen, check video preview, you definitely like this editing and we have created in very simple way using kinemaster app, to create yourself on your device to present anyone or any social media we are give starting guide then you can do special lyriclas editing in same manner, this manner is very easy can get good responds.
colourful lyrical editing in kinemaster
Kinemaster New Style Lyrics 2022 || Kinemaster Video Editing || Black Screen Lyrics Editing
New style presented here, latest lyrical editing in 2022. we used complete pure black screen template to complete this editing easily, we used best font style and colours and animation to create this lyrical editing successfully. let me share each step with you what i exactly applied on this editing, probably this gonna be best editing for you.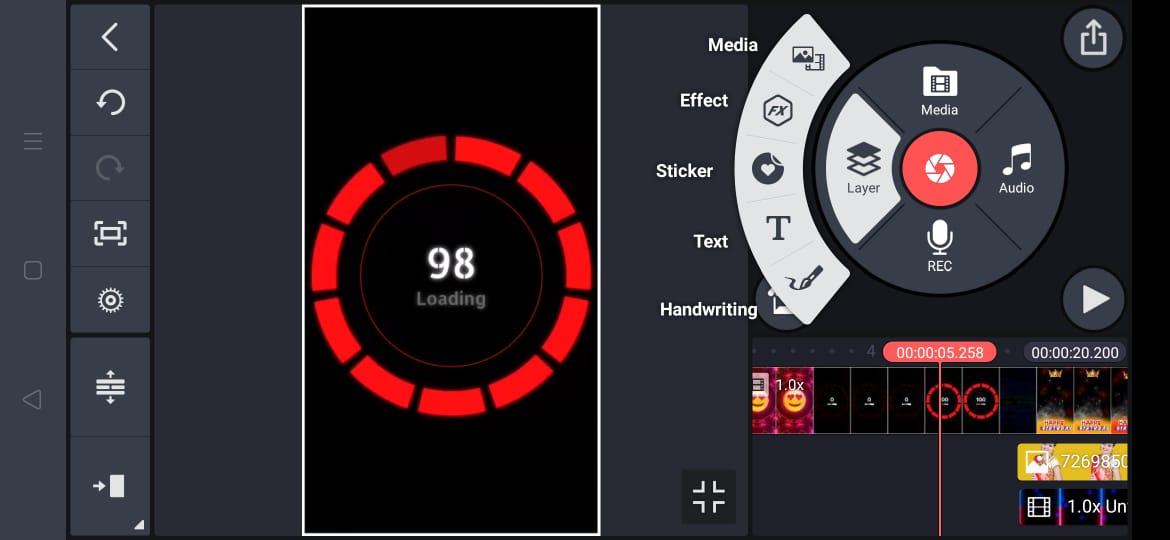 steps to create Black Screen Lyrics Editing:-
You are here for all materials links to create, but you can read the process before you going to save them. open kinemaster app, if you are not using that app in case new to this editing zone, immediately download install from play store or from our old page.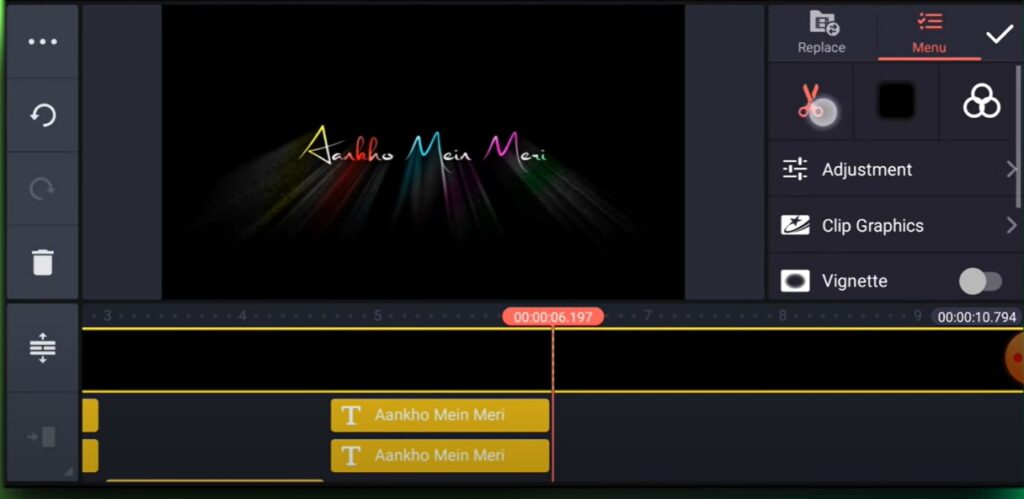 Open kinemaster app, set screen size 16:9. next select black colour image. increase the time duration of the image, next click on add music , upload music from your device. you can set and remove remaining part of the music or screen.
Now write text of song lyrical and select font, you can apply font.
GO In animation, wipe right option. set 0.5.
Next use handwriting, use pencil, select 2 nd pencil type.
Now draw some 4 to 6 colour lines.
Next go to blending, apply multiply.
Next click on layer, effect spiral blur option effect. do big size.
Noe click on spiral blur layer, go settings, radius 1, zoom 0, quality 10, centre y increasing.
Now apply animations, click on key symbol,
select first option move right and left at different video duration.
Now select lyrical text layer, select on top left three dots, and create duplicate.
click on Hand writing layer apply bring to front option. click here to download
Now finally create all duplicates and add after end of the each point and edit lyrical only. repeat first steps. like this you can create so many lyrical editing, length duration lyrical editing.
Font add kinemaster :_ Download