Kodi (Formerly known as XBMC) is an award-winning free, open source and software media center. Kodi allows the user to easily browse and view videos, photos, podcasts, and music from a hard drive, optical disc, local network, and the internet using only a few buttons. Users can Download and install Kodi on a supported device or computer connected to a television and configures Kodi by setting up the location of various video sources.
It also provides content using various "add-ons" created by members of the Kodi open source community. Whether it's your personal video library or other user-created add-ons, Kodi brings all these sources together in one media center for users to enjoy. Furthermore, Kodi reads the meta-data associated with video files so it will display box covers, descriptions, and any other information associated with the video file.
Kodi is available on almost every device you can think of. The media center software is easy to download, and compatible with Windows, OS X, Linux, Android – and even the Raspberry Pi microcomputer. In August 2014 the name XBMC was dropped in favor of Kodi, and since then it's gone from strength to strength, with the development community releasing a number of add-ons that extend the power of the system.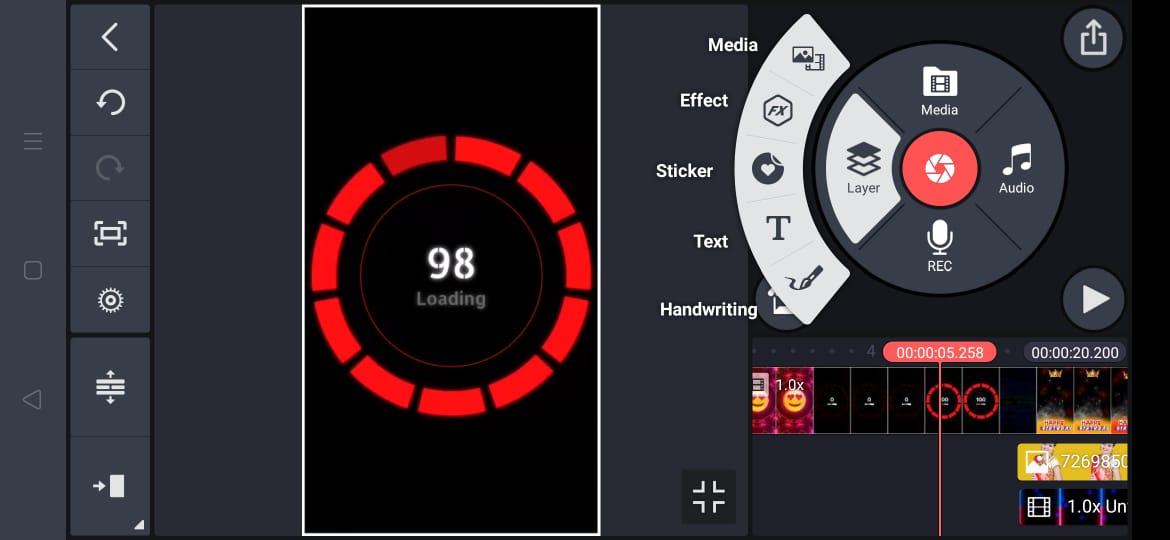 Kodi's open-source nature means that it's possible to download a range of add-ons – and some of the software's most popular extensions do enter the ambiguous territory. As a general rule, if you suspect an add-on provides coverage or a film library that is too good to be true, chances are it probably is.
This App is a popular media center that when combined with add-ons allows for streaming all kinds of content such as TV shows and movies. In the past, Kodi was confined to a media center box such as a dedicated computer. Now Kodi can be installed on an android phone or tablet, and play the same media anywhere bandwidth is available to stream content. Be sure to be connected to a WiFi signal unless you have an unlimited data plan as streaming movies uses a lot of bandwidth and data.
---
---
What're new Features in version Kodi v16.1 "Jarvis"
Never cache addons directories
Fix typo when calculating forced ratio size
Android Storage Provider
Set of fixes for DirectX rendering
Fixed crash under JSON-RPC on iOS/OSX
20% performance gain on opening EPG guide window
Add missing lib if.so to the Android package
Fix Kodi freezing if no ADSP add-on is present
Event Server security fix by only allowing localhost
Fix possible lockup when entering EPG grid
Deal problems with rendering on Windows
Solve nonworking key presses after a key long press
---
---
Download Kodi App On an Android Phone and Stream TV Shows and Movies
This Android App is available through the Google Play store, To install Kodi on an android phone or tablet and watch your favorite TV Show / Movie is a two step process.
It is much easier and automatic to install from the Play Store than the Kodi download page as other options need to be set such as Install From Unknown Sources.
Download Kodi Apk for Android:
Here are the steps which you can follow to access your application easily:
Open Google App Store
In the search, icon provided just type the app name.
Tap on the Kodi download.
It will be downloaded and would be installed easily as it would be taking a little time to do so as the file is not very large.
Once the file is downloaded, it's ready for use.
---
---
How to use Kodi  Android, iOS, and Desktop App?
Kodi allows the user to stream different content from the internet as well as from your storage device.
When you install the Kodi App on your device you will see a blue background screen with few options on its home screen.
Remember that the Kodi App is like a personal browser to search for your desired media content through the network and through the device system itself.
How can we use Kodi App for Watching Videos?
When the user clicks on "video" option, two more options will prompt up.
For videos that are already saved on your device storage, select "Files" option.
The advanced and inbuilt browser of Kodi App will search for the video files in your device storage.
If you cannot find your desired video file through the app then we suggest that you change the location of the original video file in the device.
Adding video sources is same as adding a music source file. Scroll down from the folder where you have saved the file and save the name as a source.
If you wish to search for videos from the internet then select "Video Addons" option and then "get more" option. The next page will show you the extended search page for your videos search.
After searching for the suitable one, simply click on it and select "install"
When the video plays, you can navigate options like pause, next, fast forward, reverse, mute, etc.
How can we use Kodi App for playing Music files?
This option is also similar to using the Kodi App for video.
On the main page, select "music" as the desired option.
There you will get two options namely "Own tracks" or "Select Music".
From here, you will be able to locate the music files easily similarly to the video file search.
You can add the source of music if you already have a folder with music files in it.
With the appropriate Addon, you can also download the music files from the internet and play them on the Kodi App.
Now you can see that playing the music and video files from the Kodi download App is so easy. Download the app for your device and enjoy the entertainment before others.
---
---
The Best Features of Kodi Android and iOS App:
Here is a list of features  of Kodi App:
The Kodi download App plays all music file formats. These will include; WMA, WAV, Mp3, AAC, etc.
The app is integrated with the MuzicBrains add-on which provides the users full access to control the playlists of the media player.
It supports different formats for visuals like; 3GP, mp4, AVI, MKV, Vob, etc.
The app provides a large range of video and movie files through its network.
Easy download of the videos or music is possible with the Kodi download App.
Directly stream the content over the internet using the Kodi App Player.
Built-in Television library guide which displays all the episodes of the most successful series.
The Kodi App supports numerous amounts of Add-ons.
The Graphical User Interface can be easily customized using the easy settings changes.
The user interface is slick and easily manageable by any newbie too.
Kodi App also allows its users to access media files from the device and play it through the app's player.
Using the Chromecast support, Kodi download app can be used to transfer your media content to your TV sets for a better experience.
Users can download the streaming media content directly on their device.
The developer's team has also been working on a games manager to integrate with the device and app.
Support for all file types (well, virtually all), including hi-fi music and video formats.
Stream all of your media to all your devices, anytime, anywhere, with the same beautiful experience on all of them
Organize all of your media–videos, photos, and music–and make it beautiful with artwork and info like plot summaries
Enjoy your media while away from home, knowing your connection is securely encrypted.
Effortlessly share libraries among friends to all discover and enjoy even more content together.
Enjoy beautifully organized libraries that help you find and re-discover great gems in your collection.
Store and stream as much as you have on your server or storage device, without sacrificing quality, security, or performance
Get online content from various sources, like TED Talks, NPR, Spike, and Comedy Central, and Sound cloud, right in Plex.
Use the Plex app on your phone or tablet to control any Plex player.
Cast content from your smartphone, tablet, or computer to your TV for large screen viewing via Chromecast.
Start content on one device and fling it to another app to continue enjoying it.
Create optimized versions of your media for seamless streaming on whichever device you choose.
Save online videos to watch later or recommend videos to a friend.
Use automatic image and scene recognition technology to classify and find photos you are looking for in any library of any size.
Record free broadcast TV channels and watch your favorite HD shows, movies, and news.
Manage your music with song identification via audio fingerprinting, get world-class album reviews and artist bios, as well
See timed lyrics to your favorite songs when available.
Find tracks in your collection based on the mood to help you wake up, the wind-down, and everything in between.
Kick off playback of similar tracks from your collection at any time — it's like your own personal radio station.
Enjoy lyrics, automatic Plex Mix and Mood Mix playlists based on mood or similar tracks.
Create customized, managed accounts, and make user switching fast and easy with Plex Home.
Enable parental controls to keep the kids away from inappropriate content.
Automatically see high-quality movie trailers, cast interviews, and other extras.
Wirelessly sync your phone and tablet photos and videos automatically to your Plex Media.
Get exclusive access to discounts on partner products
---
---
The Best 20 Kodi add-ons 2017:
Most of the add-ons listed below are available directly from the Kodi Add-on Repository.
Addon Installer:
This Addon Installer is well known as the "app store" of Kodi. This addon is first on our list of the best Kodi plugins because of its invaluable utility.
Exodus:
The app has become the most used video add-on since Genesis lost its reliability factor. Exodus is made by the same developers of Genesis and provides a better user experience through a redesigned and simplified interface,
Salts:
Salts, or Stream All The Sources, is a relatively new add-on that is a great alternative to one of the previous fan-favourites, Genesis. The add-on uses content drawn from the different website in order to keep up with readily available HD content.
 Velocity:
One of the newer addons on the list, Velocity is quickly gaining more and more popularity.  The main feature of Velocity is Trakt integration. These features include watchlists, recommendations based on watch history, and a unwatched episodes section.
Phoenix:
This video add-on is regarded as one of the most comprehensive lists of video content available. Through a team of developers, Phoenix maintains a large and constantly updated list of content. This is a great way to discover new content.
PlayOn:
This smartly designed app acts as a portal to a variety of paid-for streaming services such as Netflix, Hulu, and many others. The real advantage that it offers is the ability to record all of the shows onto your HD in MP4 format and stream them to other devices in your home.
YouTube:
The YouTube addon lets you browse all of YouTube's content, including live streams, within Kodi. After linking a YouTube account, you can view your subscriptions, playlists, and videos on your channel. There is also a featured content section similar to the YouTube app and website.
cCloud TV:
cCloud TV is one of the best Kodi add-ons for TV, with lots of content. cCloud gives access to hundreds of  TV channels, including sports, news, and children's channels. Since cCloud's streams are from varying areas, some channels are available from different regions and in different languages.
Navi-X:
Navi-X is also an interesting one to investigate. This app acts as a gateway to user-generated playlists of content from around the web. As with Genesis, this can lead you into murky waters, but there is also the option to create your own Playlists to redress the balance.
Twitch:
The video game industry is constantly growing and with eSports really taking off in 2016, people are streaming a lot of content. If you enjoy watching game streams, among other streams available – then Twitch should be your go-to app.
iPlayer:
If you're in the UK or have a proxy setup, then the iPlayer app is a great way of watching shows that aired on the BBC. This can be anything from Top Gear to Match of the Day. It's a must if you like BBC shows – despite it not being Kodi exclusive, it's still a worthy app to have installed on your device.
Veetle:
Veetle offers live streams of different types of content from around the world. Some streams include Marvel movies, 24/7 Star Wars, even all the episodes of Star Trek. The beetle is one of the best Kodi add-ons around and perfect for killing time or discovering new shows or movies.
Plex:
Plex is an excellent app that allows you to access your personal videos, movies, TV shows, photos, and music all from one place. It has DNLA support built-in and can send your content to other devices or even stream it across the web when you're not at home.
DBMS (Dropbox) & Onedrive:
DBMS is another useful app that brings Dropbox integration to your TV screen, turning it into a huge photo viewer. You can also find a similar client for Microsoft's Onedrive service on the Kodi repository
SoundCloud:
SoundCloud has an extremely vast array of high-quality music. This is the ultimate music app on Kodi, which will allow you to discover new artists or even podcast, such as our very own Tech Weekly Podcast!
TuneIn Radio:
This app is well known on smartphones and desktops, as it houses an amazing amount of radio streams from across the world. TuneIn Radio is a great addition to those wanting to hear their favorite radio DJs who might be located in a different continent.
MP3 Streams:
MP3 Streams does exactly what it says in the title – allows you to stream MP3 songs from across the world, straight to your Kodi. Due to its fantastic organization and list of content, MP3 Streams is used by many to listen to their favorite tracks
Trakt:
Trakt is a simple, little plug-in that tracks your viewing habits. There's a calendar feature to notify you of upcoming programs it thinks you'll like, and Trakt also includes a social element where you can share your watchlists with friends.
BSPlayer & Subscene:
Everyone enjoys the media player, but with streaming services often omitting subtitles, this isn't always the case. BSPlayer & Subscene are a couple of add-ons available that allow users to download subtitle packs and apply them to movies and TV.
Picture Slideshow Screensaver:
The biggest screen in your house is a fine place to display your photographs. Installing this screensaver add-on will make that happen. You can choose from either Music or Movie fanart, or select a custom folder with your own snaps inside.
ROM Collection Browser:
The add-on allows you to play retro video games, such as Pac-Man and Super Mario World! This is a great way to re-live some golden oldies and play them through your Kodi device.
The conclusion of Kodi Add-ons:
It's really difficult to the pick the best Kodi plugins. Some honorable mentions are 1Channel, ESPN3, and Netlflixbmc. Every addon has its ups and downs, and an addon might stop working after an update or during downtime. Even the top Kodi add-ons have bugs or stop working once in a while. Fortunately, the addon landscape is changing, and Kodi media centers are more customizable than ever, with add-ons to watch movies, listen to music or even change the Kodi interface into something more eye-catching and appealing.